Bordeaux is the perfect mix big city fun and small town feel. With due respect to Paris, this is my favorite French city. (Although Nicole likes Bordeaux, nothing tops Paris for her.) And don't get us started on the wine....
All. You. Can. Eat. Cheese. Yes, this place is cheesy. And while I wouldn't want to solely eat cheese on a regular basis, this place was a ton of fun. Highly recommended for cheese lovers.
If you are into vinyl records, this is your spot in Bordeaux. Searching for a La Femme album for my brother, we trekked to record shops all over the city. Eventually another store owner directed us to this place. Such a fun place to browse, all kinds of stuff on vinyl.
As wine fans, Nicole and I expected to enjoy this modern, new wine museum. Turns out, not only did we enjoy it, we had a lot of fun, too. Very light on wine-related artifacts and highly focused on interactive video presentations. So well done. Bravo to Bordeaux on this one.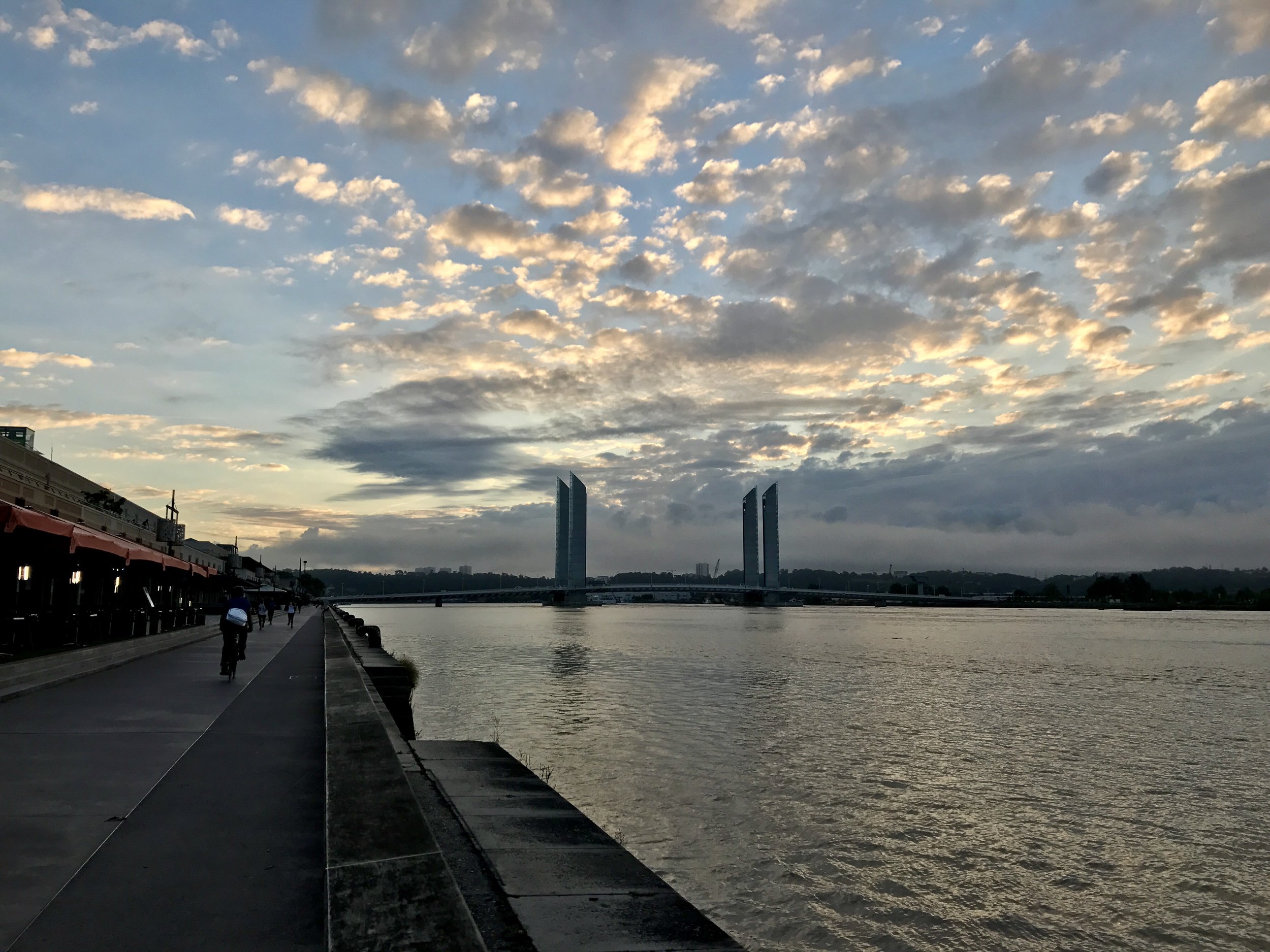 The recently renovated waterfront area north of Bordeaux's city center. Such a cool place for a morning river-side run. We frequently finished our jog at the back deck of the Starbucks overlooking the river along the way. Also, one of the best skateboard parks I've ever seen -- I probably stopped at least ten times to watch.
Nicole and I's favorite bakery in France. That is saying a lot.
Run by Bordeaux's Wine Council, every wine bar should be this great. Noticeably less expensive than average in Bordeaux with solid wines and an excellent setting. Best to go earlier around happy happy, it is not a late night place. We loved it. If you are going to hit a wine bar, I can't recommend this one enough.
Click on the star in the header of the map above to save these locations to your own Google Maps.
Last visited: September 2017
Like these recommendations? Check out our Blog here and Pinterest page (link below) for additional recommendations. Sign up for the Sunday Shoutout, our weekly email newsletter providing a link to that week's blog posts and a few other odds and ends we are interested in.