Last month, Nicole and I spent two weeks in Cancale, France. After leaving, we immediately embarked on some crazy travel weeks so it's only now that I'm having a chance to write about our time there. It's such a great place to visit, we didn't want to give it short shrift!
Cancale is a tiny seaside town in France's northwest region of Brittany. After a couple months touring France's wine regions, we were ready for a break. Brittany was just the place with an identity unlike other areas of France we visited owing largely to the blustery, seaside landscape and its fierce regional identity. Up until the time of the French Revolution, Brittany existed as a "duchy", part of France, but ruled as separate nation.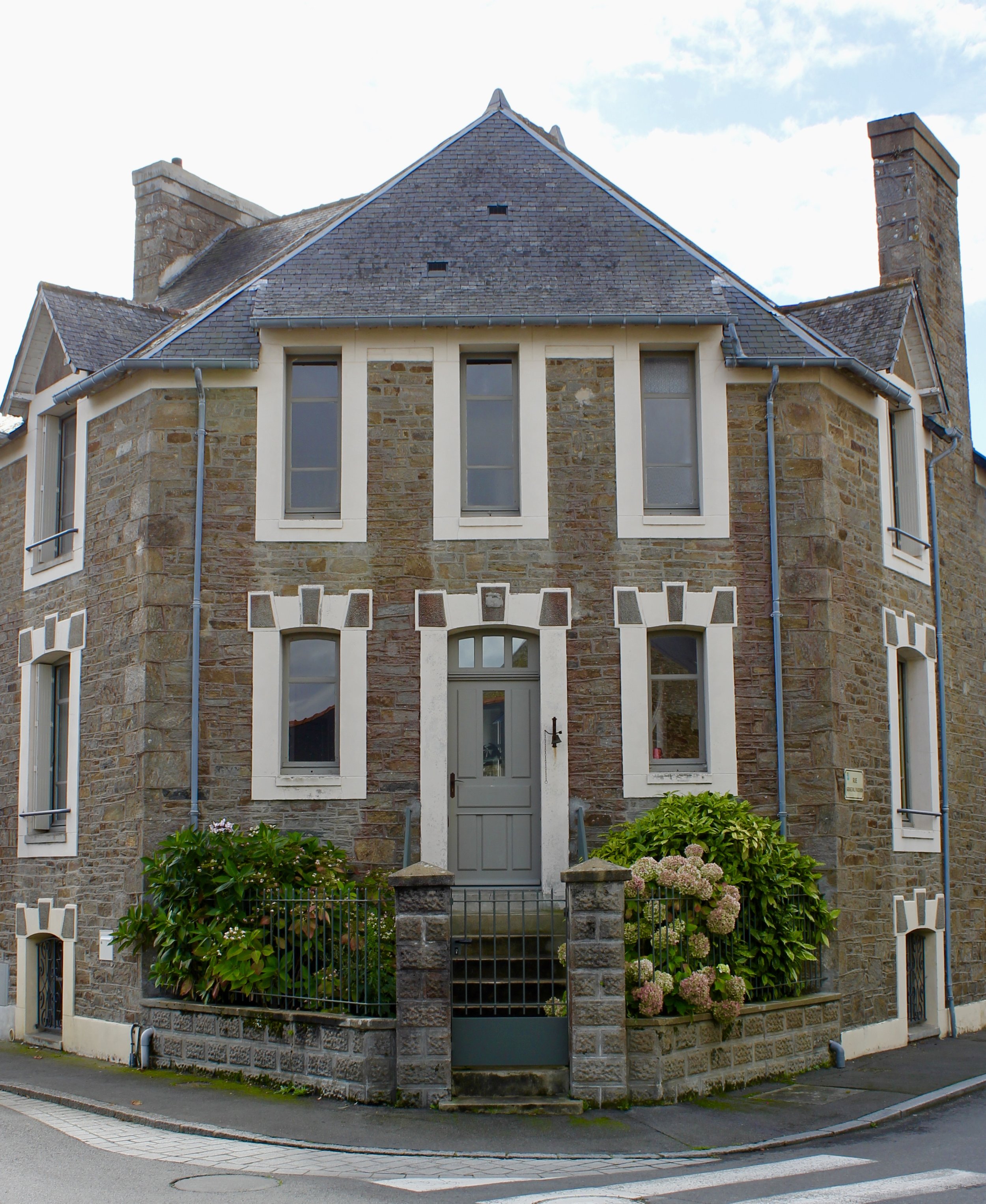 We loved our time in Cancale for many reasons. First, being our Airbnb experience, one of our best. Located a short walk from the town center, it had everything we look for -- stocked kitchen, comfortable bed, large patio, and in a secure neighborhood. But lots of places have that. What made this place special were the owners.
When we arrived, our host asked if we might be interested in joining him for a boat ride in a few days' time. Of course! A few days later, Nicole received a text saying that the weather would be good the next day and telling us to bring a "picnic."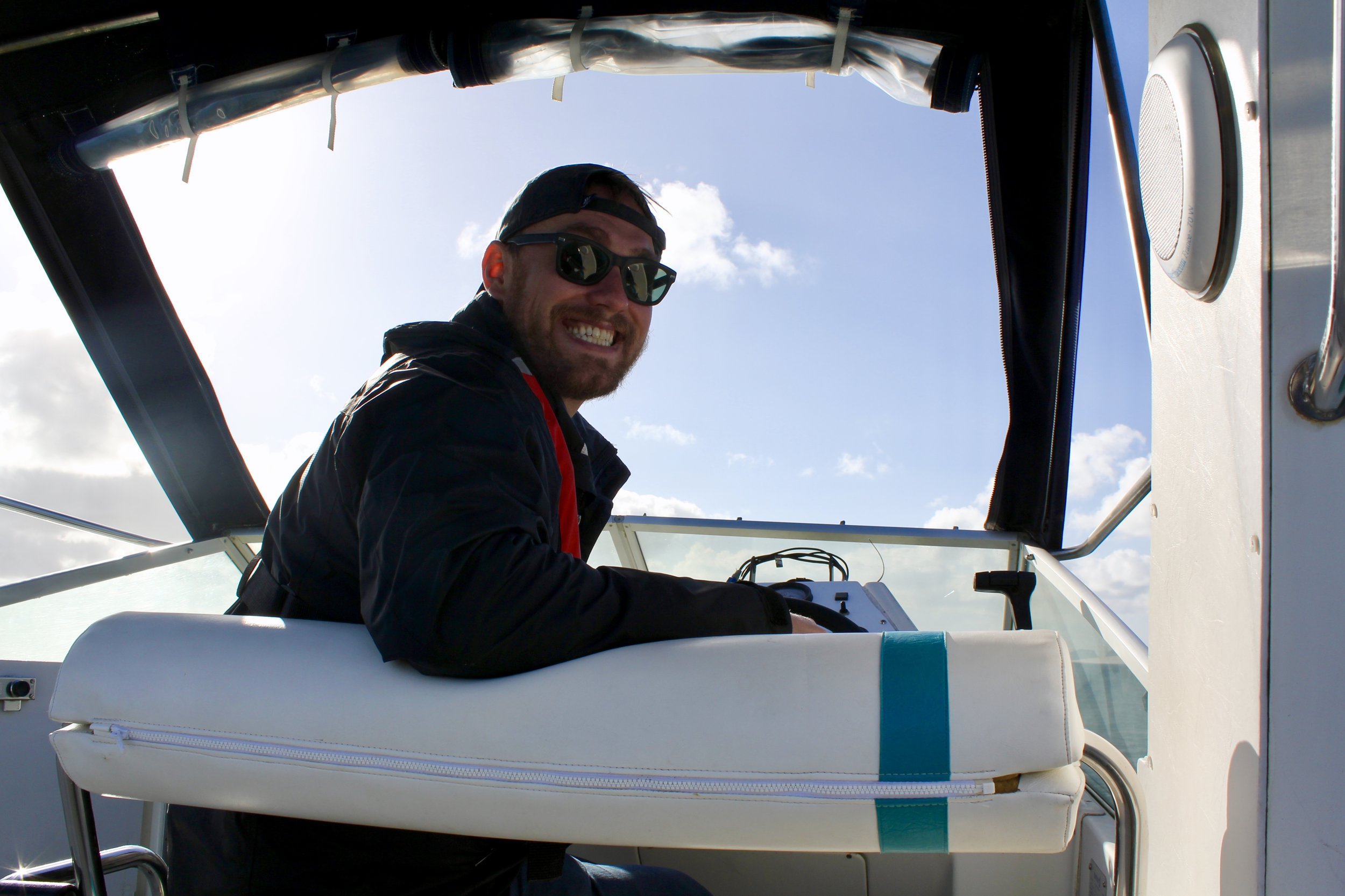 Our day on the water couldn't have been more fun. We pitched in the waves on the 21 foot boat, cruised the gorgeous coast line, and fished for mackerel. It was before the fishing that we stopped for our picnic. Nicole and I weren't really sure what to bring, so took out our sandwiches and water. Our host one-upped us with oysters for three, a bottle of wine, and cheese. All that is needed for a day on the water he told us!
After lunch, we started fishing. It took Nicole and I a grand total of fifteen minutes to catch five mackerel for dinner, and this was apparently a slow day. My highlight was holding a glass of wine in one hand, hooking a fish with the other, and then, when another glass spilled nearby, reeling in my fish while soaked in white wine. Vive la France!

Later during the weekend, I spent an evening wandering Cancale's downtown during the annual Les Bordees festival celebrating the traditional maritime music of the area -- think small accordions, acoustic guitars, fiddles, and rowdy sing-a-longs (in French, I need to learn French!). As I drank a beer and bobbed my head along to the music at one outdoor bar, I heard a shout from one of the nearby tables...our Airbnb hosts and their family! What followed was a few hours of serious fun, they knew everyone including the band.
Beyond this, Nicole and I spent our days eating fresh oysters sold at the ocean side stalls near the lighthouse on the main street, hiking along the seashore, trying the local muscadet wines (we particularly enjoyed the offering from Cancale's Le Vigneron du Muscadet; At less than $5/bottle it was a steal) and the region's hard apple cider, helping ourselves to many gallettes, and otherwise enjoying the small town living. When we didn't eat at home, we loved the seafood platter at Restaurant l'Atelier de l'Huitre which we ordered a few times as a pre-dinner treat.
To make things even better, Nicole's aunt, who was also traveling through France at the time, visited us for three days which couldn't have been more fun.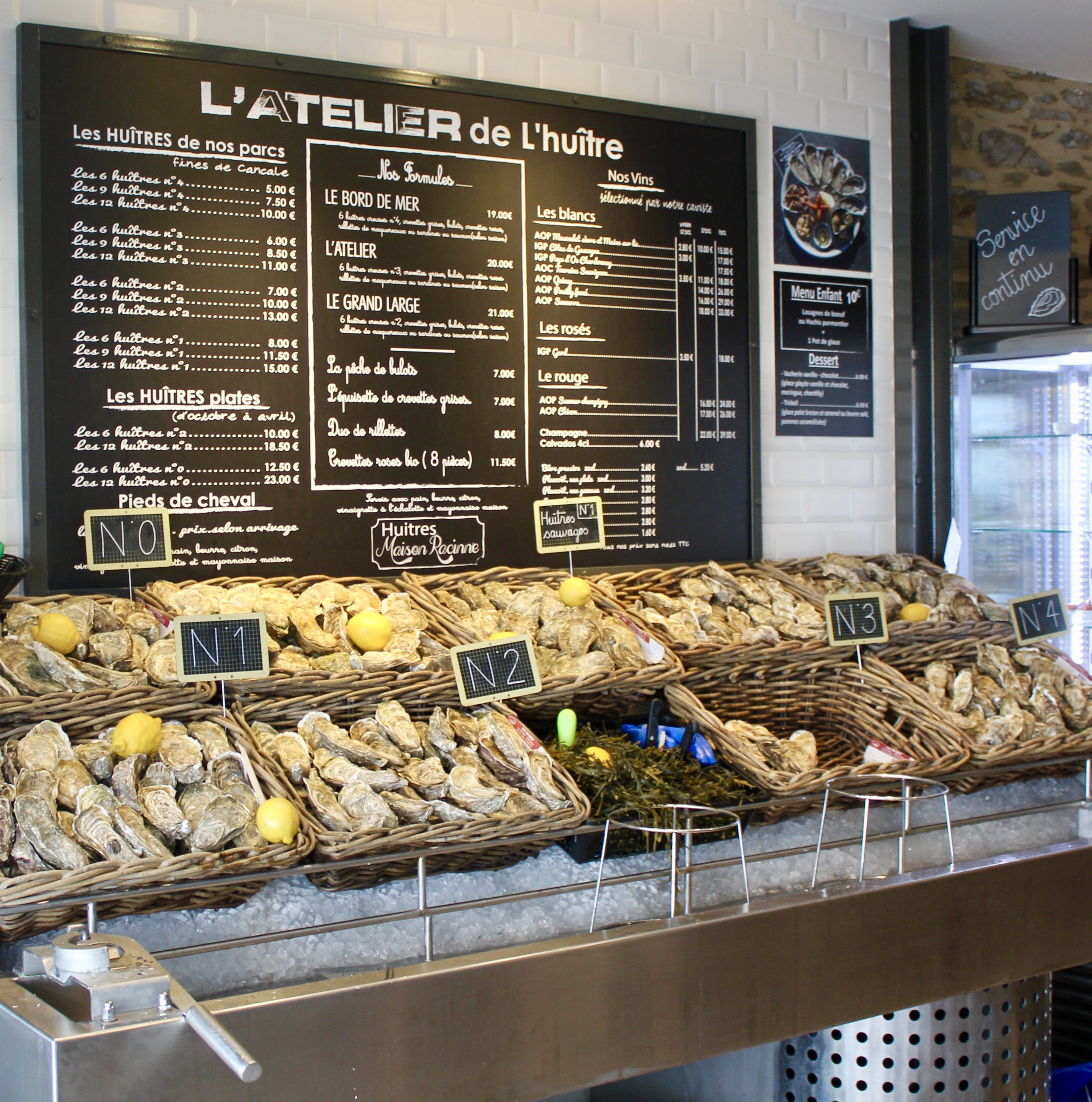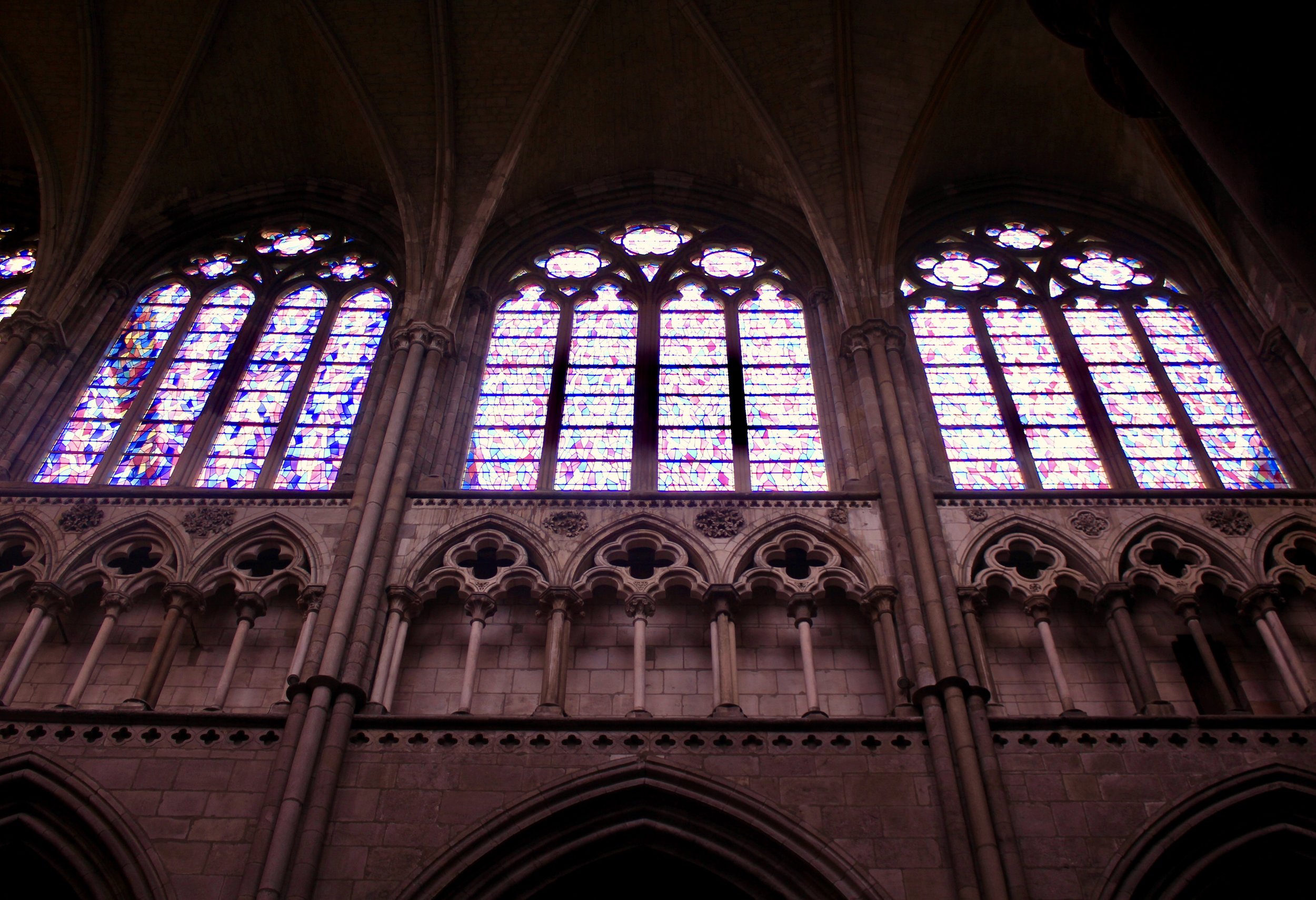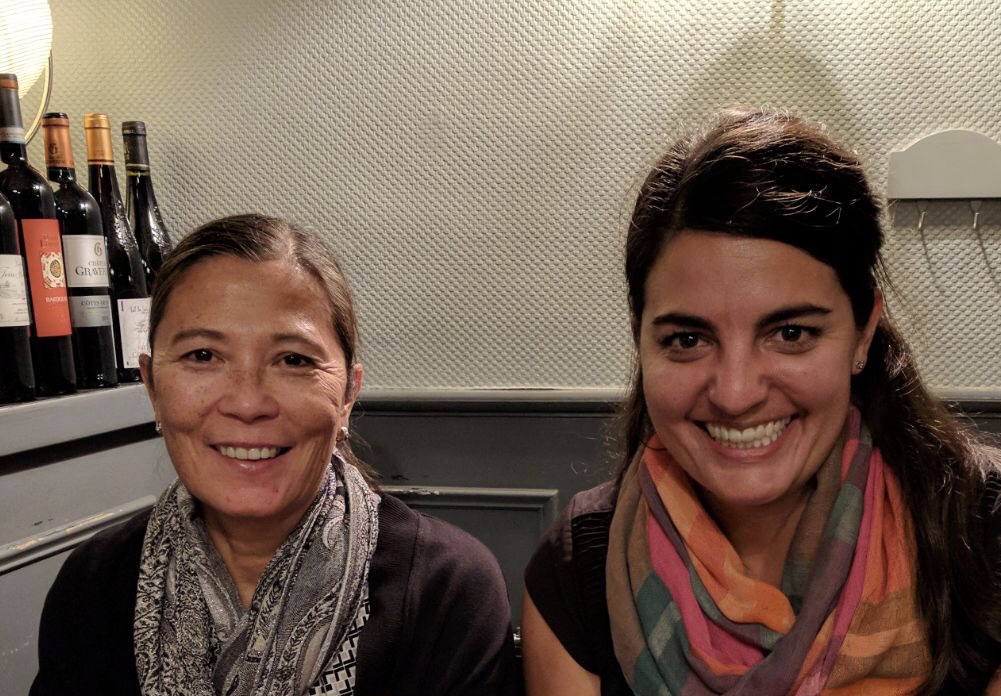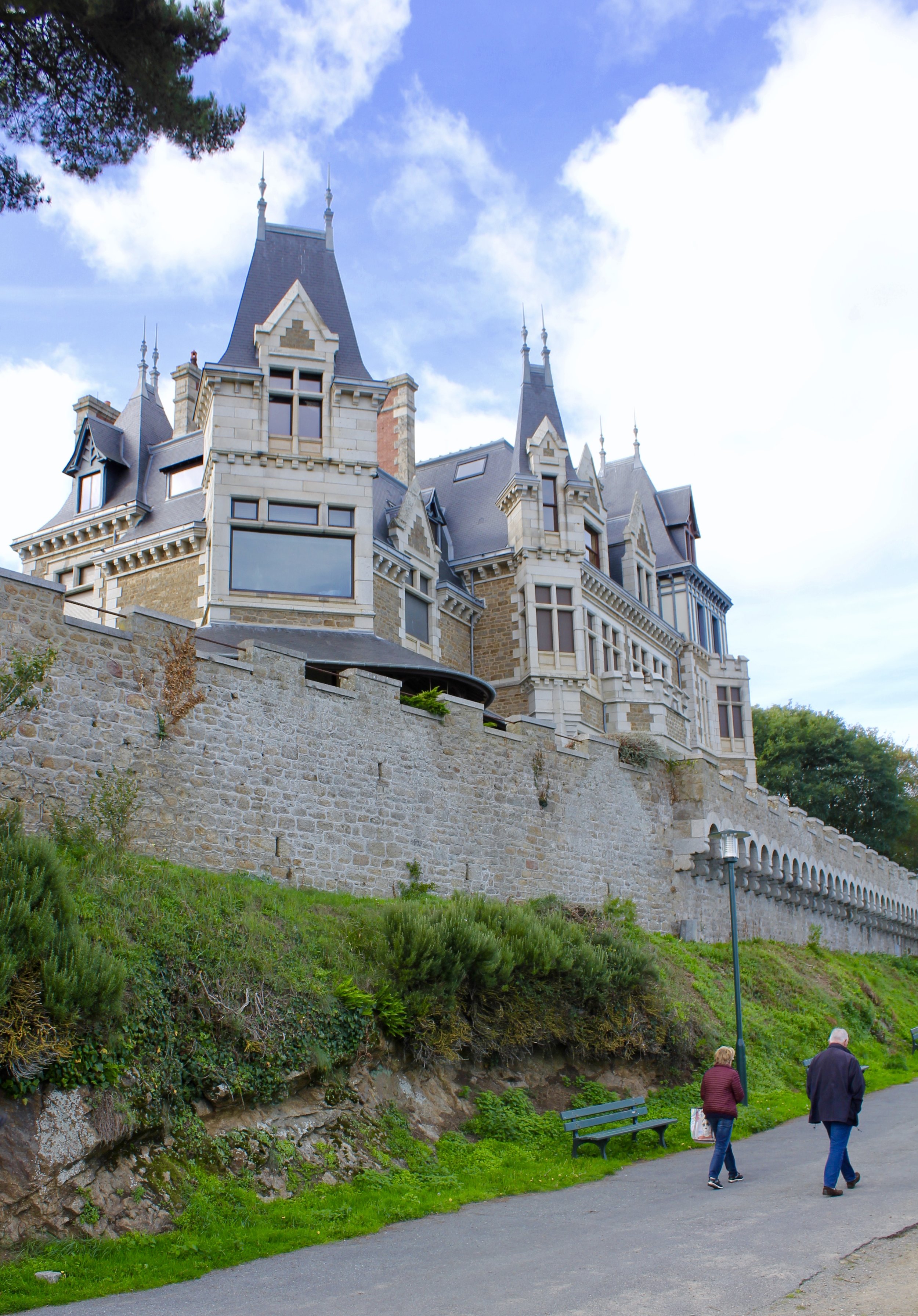 We wouldn't hesitate to visit Cancale again someday. Beyond the cozy small town living, it is a nicely located spot from which to visit more well known places like Mont Saint Michel and Saint Malo. We did both, and both made for excellent day trips.
We can't wait to see Cancale again someday!